Houston Radio Advertising Company
Houston Radio Advertising recognizes the exclusive reach radio advertisements have to connect your business to millions of potential customers. Radio advertisements are a reliable medium to inform listeners about your products and services, so whether your business is hosting a sale, offering a new product, or opening its doors for the first time, radio ads can effectively connect you to potential customers.
Benefits of Radio Advertising
There are many strategic benefits to radio advertising ads. First, and most importantly in the business world, it is one of the most cost-effective methods of getting the word out about your business. It requires fewer resources, resulting in lower production costs. And as opposed to television commercials, radio ads are quicker to produce. There's no need to wait months for a houston radio commercial that very few viewers are actually going to watch when instead you can produce a radio ad without delay that is guaranteed to reach a wide audience. Radio is also a powerful tool for small businesses that are looking to target local customers: local radio stations reach local audiences.
Furthermore, just like you, radio stations target a specific niche of people to increase their audience. By running your advertisement on a station that targets the same market segment as your business, you, too, can reach your target customers. As a Houston based radio advertising company, Houston Radio Advertisment has formed strong connections with many local stations to ensure your ad gets air time on the right radio station during an ideal time slot at an affordable price. We work for you, not the radio station, so you can rest assured that our prices have your best interest in mind.
Our Professional Radio Advertising Services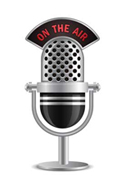 Houston Radio Advertising offers a number of services to help develop the ideal marketing strategy for your business. With a team of skilled writers, we specialize in producing scripts that capture the listener's attention in a short amount of time. We will take you step-by-step through our scripting process to verify our script resonates with your company's message. If you are trying to reach a niche audience, Houston Radio Advertising will do the market and audience research to tailor the ideal podcast to attract your target customers. There is no stone left unturned to guarantee a satisfying result.
Creating a Cohesive Marketing Campaign
To gain more customers and recognition for your business, radio advertisements are just one small part of the bigger picture. There are a variety of tools at your disposal that when combined with radio advertising, create a cohesive marketing campaign. A well-designed website, well-written web page content, impactful Internet ads, press releases, active social media accounts, and other components all contribute to a productive marketing plan. Here at Houston Radio Advertising, we guide you down the right path to lead you to an effective marketing campaign that helps you successfully grow your business.
Take Action Now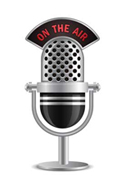 Don't wait for customers to stumble into your establishment or onto your website, and stop wasting money on ineffective marketing strategies. Instead, make a positive choice for your business and work with a professional company who can craft the perfect ad campaign just for you. At Houston Radio Advertising, we don't settle for less than the best for our customers. For a FREE consultation and a radio advertising planner, call us at 713-269-3094 today!