Houston Radio Media Buying Company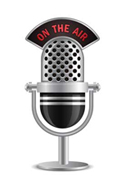 Smarter media buying results in more radio advertising time for you, and Houston Radio Advertising, a local Houston radio media buying company, is dedicated to securing the best time slots for your radio advertisement. With our local radio station connections throughout Houston, we will ensure your radio ads run during the best hour of the day with the most listeners morning, noon, and night.
Our Professional Media Buying Services
For those of you that are just starting a business or are new to radio advertisements, media buying is the process of negotiating and purchasing advertising time to convey a company's message. So what does that mean for you? It means Houston Radio Advertising works on your behalf to purchase radio time to air your advertisement. We will design the optimum effective scheduling to ensure your ad runs on an equal rotation to reach the majority of a radio station's audience multiple times a week.
Most importantly, Houston Radio Advertising works for you, not the radio stations. Our media buying service keeps your business' needs in mind. We'll perform target market research to determine the best times to air your ads in order to effectively reach your target demo whether they're early birds or night owls. In response to this research, your ad will be aired during the appropriate daypart: AM drive for the early birds, midday for the lunch crowd, PM drive for the drive home from work, or evening for the night owls.
Houston Radio Advertising also works with you to determine a budget that we will then use to negotiate prices and advertisement placement on local radio stations to successfully promote you and your business. Ultimately, your cost will vary depending on the daypart best suited for your radio ad as well as the station's audience reach during that specific time.
Take Action Now
Your Houston radio media buying company, Houston Radio Advertising does all of the work for you, so don't let this advertising opportunity pass you by. For a FREE consultation and a radio advertising planner, call us at 713-269-3094 today!