Houston Script Writing Services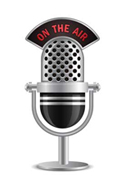 In radio advertising, every second counts, and Houston Radio Advertising, a local Houston script writing service, ensures every one of those seconds count. We offer a top-notch radio script writing service to ensure your radio advertisements don't fall on deaf ears. We're aware of the human population's short attention span, a mere 8 seconds long, and to counteract it, we've become skilled in crafting a script that gets straight to the point.
Our Professional Script Writing Services
Houston Radio Advertising is dedicated to getting your message across in a timely and accurate manner. Our professional writing staff specializes in producing radio commercial scripts that not only catches the listener's attention, but keeps it, too. On average, a person can speak 3 words/second, and with our script writing service, no matter how long your advertisement may be, we use that time wisely because time is money.
Our script writers will follow your specifications to properly promote your company and reach your intended target audience, effectively attracting potential customers. We will compose and edit the script from start to finish, utilizing a voice that best fits your company whether it's professional or personable. Houston Radio Advertising can adapt to any voice and any style.
Take Action Now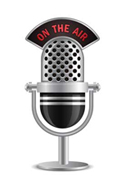 Of course you'll be with us every step of the way. As an integral part of the process, you'll be able to ensure our script accurately and effectively relays your company's message to your satisfaction. Your Houston script writing company, Houston Radio Advertising will do the hard work for you, so you can reap the benefits. For a FREE consultation and a radio advertising planner, call us at 713-269-3094 today!